Description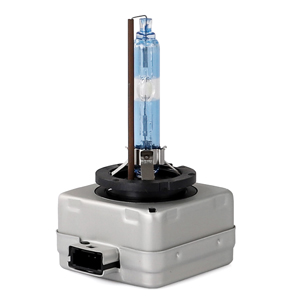 Xenon bulbs High-intensity discharge (HID) lamps have been around for more than 100 years now. Earlier known as gas discharge chambers, HID light sources emit light by vaporizing metallic salts inside the electric arc chamber. HID lamps emit more light watt-by-watt compared to a conventional halogen-tungsten or a tungsten bulb. So a HID lamp smaller than a halogen lamp can produce an equal amount of light.
Xenon Bulbs: The Gas Discharge or HID Lamp
The history of the gas discharge lamps can be traced back to 1675 when Jean-Felix Picard, a French astronomer, noticed that the vacant space inside his mercury barometer glowed when he moved the device.
However, the phenomenon was correctly explained later on by Francis Hauksbee who first demonstrated the working principle of a gas discharge lamp in 1705. He placed a little mercury inside a partially vacuumed glass container.
He showed that when static electricity was supplied to the container, the mercury emitted a glow that was bright enough to let a person read by it.
These developments excited scientists in other parts of the world, and they began to research into the working principle of discharge lamps more earnestly. For instance in 1802, Vasily V. Petrov first explained the principle of an electric arc and Sir Humphry Davy in the same year demonstrated the phenomenon convincingly.
Heinrich Geissler, a German glassblower, is considered to be the Father of the Low-Pressure Gas Discharge Lamp. In 1857, he developed the Geissler tubes, which was a range of cold cathode tubes with different gases inside these that emitted lights of different colors.
After researching into Geissler tubes, scientists discovered that inert gases (or gases that do not or only minimally react with other materials) like neon, argon, krypton, and xenon are suitable for Geissler tubes. Even carbon dioxide produced the desired results.
PRODUCT DESCRIPTION
Powertec Platinum is an innovative xenon bulb, characterized by an intensive, white light. The bulb is covered with light blue coating with a characteristic 'window' in the middle, to improve an amount of light on the roadside, even by 20% in comparison to other xenon bulbs.
Powertec Platinum xenon bulbs, thanks to their performance, are an ideal solution for people who value modern look and safety on the road.
This innovative series of Powertec stands for improved visibility, safety, and driving comfort. Lifespan of the bulb is approximatelly 2500h.
PROPERTIES:
– Intensive, white light
– Innovative coating project
– Enrichted gas mixture
– UV filter
– Made of quartz glass
– Elegant duo box
SPECIFICATION:
Designation:
D1S
Base: PK32d-2
Homologation: E4
Power: 35W
Voltage: 85V
Temperature: up to 5000K
Symbol: PTZPTD1S-DUO